If you cannot make the trip to Historic Charlton Park, view the images below. This self-guided tour will give an introduction to the historic village buildings.
Stop by the village signpost near the Wm. A. Upjohn House Visitor Center and pick up your walking tour guide brochure and special events calendar. If you would like to self-guide the village between September and December, please call the office at 269-945-3775 to reserve a time.
Come visit soon!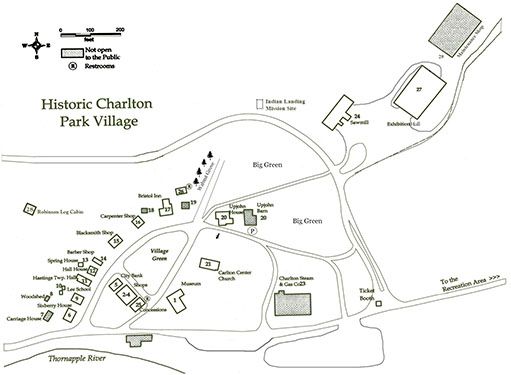 Thank you for taking the tour!
We hope you will come to visit us soon!